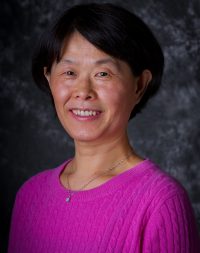 Zhenbo Li, PhD (China) and LAc, has more than 30 years of university level teaching and clinical experience in both the U.S. and China.
Dr. Li holds acupuncture licenses from Oregon and Washington. She is an herbalist certificated by the National Certification Commission for Acupuncture Oriental Medicine.
Her experience in clinical practice has spanned 25 years. She specializes in Gynecology and Oncology. She believes that the combined, complementary use of acupuncture Chinese medicine, modern science, and Western medicine is more powerful than any one single approach. Her goal is to spread Chinese medicine in the world, and help people to live a healthy life.
In addition to her private practice, she is a core faculty at Oregon College of Oriental Medicine (OCOM) in Portland, OR. She teaches Traditional Chinese Medicine (TCM) Gynecology, Internal Medicine, and Oncology in the Master's and Doctoral programs. She also supervises student interns at the OCOM clinic. Prior to teaching at OCOM, she has taught Chinese medicine for 10 years in China at Shandong University and at First Teaching Hospital of Guangzhou University of TCM and at the American Academy of Acupuncture and Oriental Medicine in Minnesota.
Dr. Li earned a bachelor's degree in Traditional Chinese Medicine in 1986 and a master's degree in TCM Internal Medicine in 1991, both from Shandong University of TCM. In 1998, she graduated from Guangzhou University of TCM, earning a PhD in TCM, specializing in internal medicine and engaging in research in hematology. She has published books on traditional Chinese medicine and authored many essays on a variety of topics. She is fluent in Chinese and English.