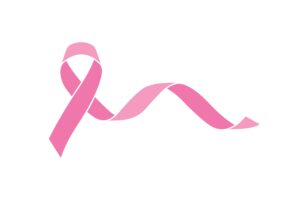 According to the American Cancer Society, cancer is the second most common cause of death in the U.S., accounting for one in four deaths. Many patients get conventional treatments such as chemotherapy and radiation. However, such treatments deplete the body and patients suffer from severe side effects. Traditional Chinese Medicine (TCM) reduces these side effects.
TCM treats both the mind and body, as the two cannot be separated. Care is given to digestive system, liver, kidney, immune system, and emotional state. Because chemotherapy and radiotherapy weaken these functions and organs, TCM plays an important role in strengthening the body to fight cancer, instead of just suppressing the effects of cancer. For example, the acupuncture point PC6 reduces nausea and vomiting caused by chemotherapy. Moreover, Chinese herbs boost immunity by stimulating the production of white blood cells. The poria (Fu Ling) herb causes cancer cells to self-destruct through a process called apoptosis.
For patients who are in the terminal stage of cancer, receiving TCM treatments alongside palliative treatment from their oncologists improve quality of life and some live longer than expected. For rare types of cancers with no conventional treatment, TCM is an viable option.
Once the battle against cancer is won, patients continue their TCM treatments to help prevent the recurrence of cancer. Disease arises from imbalance of the body, so is not just an isolated event. TCM takes a holistic view of the body and mind to maintain the body's balance in order to prevent illness from occurring again.
Dr. Li specializes in oncology (the study of cancer) and teaches the subject for doctorate students at the Oregon College of Oriental Medicine. She has seen patients with many types of and different stages of cancer. She believes the combination of TCM and western medicine will significantly improve the chances for success. Through her quality care and medical expertise, she helps patients realize that the body is resilient and chances of survival are favorable.